He has worked for 40+ years in various industries, ranging from retail, brewing, defence manufacturing, real estate, oil and gas in the UK, China, Singapore, Switzerland. Today, Rick is based in Vietnam full time, and his primary focuses are IT, Talent, and F&B.
"I have known Rick for over ten years. Rick puts incredible energy into any client engagement - I am always happy to refer him to companies I come into contact with as I know he will do a thoroughly professional job, and always over-delivers."
"Rick is a brilliant entrepreneur who excels at combining strategy, process and technology to design creative solutions to problems. I have found him to be extremely thoughtful and articulate, and willing to put in that extra effort for the benefit of others."
Rick is a certified executive coach. He empowers business owners and executives to gain self-awareness, increase productivity, reach their development objectives, and unlock their full potential.
Business As Unusual: How To Thrive In The New Renaissance
Rick writes the #BAUU book series. Inside this book is about developing a game plan, building your castle, and getting back on your feet!
Get copies of the book Rick recommends.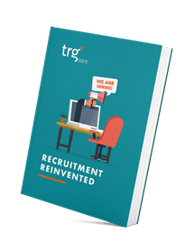 The War for Talent shows no signs of decline. The searches for qualified candidates are as tedious as ever. The screening and selection processes are as tiring as ever. Fortunately, rapid technology advancement is significantly changing the way recruiters work.
In this white paper, we will examine the latest tools every HR department should have in their arsenal.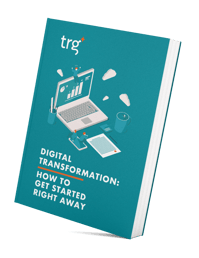 Digital Transformation: How to get started right away
Digital Transformation is the mantra of today's business. The advancement of new technology is leaving companies with two choices: disrupting or being disrupted.
Let's dive the 7-step road map to better prepare for the digital journey the right way in this ebook.
How To Thrive In The New Renaissance